Executive Committee Members
Paul Ananth Tambyah, Singapore
President
Paul Anantharajah Tambyah is currently Professor of Medicine at the National University of Singapore and Senior Consultant Infectious Diseases Physician at the National University Hospital. He is also Research Director in the Division of Infectious Diseases of the National University Health System. After graduating from the National University of Singapore, he did his postgraduate training at the University of Wisconsin under Dr. Dennis Maki and since returning to Singapore in 1999 he has held a number of academic, professional and advisory appointments including Assistant Dean of the Yong Loo Lin School of Medicine. He is immediate past president of the Society of Infectious Diseases (Singapore) and Secretary-General of the Asia Pacific Society of Clinical Microbiology and Infection.
Professor Tambyah is the chair of the Publications and Education Committee and serves on the Finance Committee.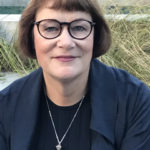 Sally Roberts, New Zealand
President-Elect & Treasurer
Dr. Sally Roberts is a graduate of the University of Auckland, School of Medicine. She is a clinical microbiologist and infectious diseases physician at Auckland City Hospital and is the Clinical Head of Microbiology at LabPlus, Auckland District Health Board. Since August 2011, she has been the National Clinical Lead for the New Zealand Health Quality & Safety Commission Infection Prevention and Control Program. She has been on a number of New Zealand's Ministry of Health working groups.
Her main interests include the diagnosis of infectious diseases; prevention of healthcare-associated infections; and antimicrobial resistance.
Dr. Roberts is the chair of the Finance Committee and serves on the Nomination and Remuneration Committee.
Alison Holmes, United Kingdom
Past-President
Alison has a longstanding clinical and research career in global infectious diseases, with particular interests in antibiotic use, antimicrobial resistance (AMR), epidemiology and public health within healthcare and has served on the Executive Committee of the ISID, chairing the Education and the Publications Committee and introducing the Emerging Leaders initiative. She is a Professor of Infectious Diseases at Imperial College, a Fellow of the UK's Academy of Medical Sciences and a National Institute of Health Research (NIHR) Senior Investigator.
She leads a large multidisciplinary research group and network, with strong international collaborations. She is Director of the NIHR Health Protection Research Unit in Healthcare Associated Infections (HCAI) and AMR and the Centre of Antimicrobial Optimisation at Imperial College. In the National Health Service, she is an Associate Medical Director leading a multi-professional service and a senior ID consultant. In addition to her work in infectious diseases, she has served as medical advisor to VSO, UK and has been involved in refugee health, and in health and human rights. She served as an expert member of the Governmental Advisory Committee on AMR and HCAI for nine years and she now chairs the Technical Advisory Group for the Fleming Fund. She sits on a variety of WHO expert groups and committees and sits on or chairs numerous national and international scientific advisory boards, funding panels and editorial boards.
Alison spent much of her life overseas. She attended Cambridge University as an undergraduate and then went to St George's Medical school London. She worked in communicable diseases and tropical medicine in Oxford, gained her DTM&H from London, and was awarded an ID fellowship to spend at Boston University, where her research was conducted in the Maxwell Finland Laboratories and where she gained an MPH in International Health from Harvard School of Public Health.
Professor Holmes serves on the Finance Committee, and on the Nomination and Remuneration Committee.
Sean Wasserman, South Africa
Congress Host
Sean Wasserman completed his MBChB and PhD at the University of Cape Town (UCT) and obtained specialist qualifications in Internal Medicine and Infectious Diseases at the Colleges of Medicine of South Africa. He is a Reader in Infectious Diseases at St Georges University of London and Associate Professor in the Division of Infectious Diseases and HIV Medicine at UCT. Sean is Co-Lead of the Clinical Research Platform at the Wellcome Centre for Infectious Diseases Research in Africa, and Associate Member of the Institute for Infectious Disease and Molecular Medicine at UCT, where his main research area is treatment optimisation for tuberculosis and HIV-associated opportunistic infection. Sean is a pharmacologist on the ACTG Tuberculosis Transformative Science Group and a member of the NIH-CDC-HIVMA/IDSA Guidelines Committee for Prevention and Treatment of Opportunistic Infections in Adults and Adolescents with HIV.
Current major trials include PRESCIENT, a multi-centre Phase 2c trial of an ultra-short regimen for drug- susceptible pulmonary TB (NCT05556746); REVIVE, a multi-country Phase 3 trial of azithromycin prophylaxis for advanced HIV (NCT05580666); and an ACTG study evaluating the use of double dose dolutegravir with rifapentine-based therapy for HIV-associated TB (NCT05630872). Sean is an investigator on the IMPRINT Fungal HIV Global Health Research Group where he leads a cohort study on pneumocystis pneumonia. He also leads a cohort study investigating predictors of treatment outcome for drug-resistant TB in the Eastern Cape Province of South Africa.
Sean was profiled by the Lancet journal as a 'rising star in TB-HIV research and medicine' and has received awards from the International Society for Infectious Diseases, the InterAcademy Partnership, and the International Union against Tuberculosis and Lung Disease. Clinical interests include antimicrobial stewardship and infections in high-risk haematology patients.
Jaffar Al-Tawfiq, Saudi Arabia
Dr. Jaffar Al-Tawfiq is the Director of Accreditation & Infection Control at Johns Hopkins Aramco Healthcare Dhahran, Eastern Province, Saudi Arabia. He is an Associate Professor Jaffar Al-Tawfiq is a Consultant of Internal Medicine & Infectious Diseases and the Director of Accreditation and Infection Control at JHAH. He is an Adjunct Associate Professor of Internal Medicine and Infectious Diseases.
Dr. Al-Tawfiq has received several accomplishment awards locally and internationally. He is recognized as a world leader in coronaviruses and is a top global expert in infection control. Dr. Al-Tawfiq is a scientist and researcher, and his current interests include hospital epidemiology, healthcare-associated infections, antimicrobial resistance, antibiotic stewardship, and emerging respiratory pathogens including MERS-CoV and COVID-19. He is also renowned as a researcher in mass gatherings.
Gonzalo Bearman, United States
Gonzalo Bearman is Chair of the Division of Infectious Diseases, Richard P. Wenzel Professor of Internal Medicine (Tenure) with a focus on clinical infectious diseases, public health and healthcare epidemiology at the Virginia Commonwealth University Health System. He is a graduate of Colgate University (BA), SUNY at Buffalo School of Medicine and Biomedical Sciences (MD) and Columbia University (MPH). He completed a residency in Internal Medicine and was Chief Resident, both at SUNY at Buffalo. He then completed a fellowship in Infectious Diseases and a residency in Preventive Medicine/Public Health, both at Cornell University. Dr. Bearman is Board Certified in Internal Medicine, Infectious Diseases, and General Preventive Medicine and Public Health.
Since 2003, Dr. Bearman is an attending physician/consultant in Infectious Diseases Service at VCU Medical Center. Dr. Bearman served as the Clerkship Director of the VCU M3 Internal Medicine Clerkship (2005 – 2011) and was the 4th year Acting Internship (AI) Director. Dr. Bearman lectures in the M1 Population Medicine Class and M2 Medical Microbiology. He is the course director for both Contemporary Issues and Controversies in Public Health seminar in the VCU Department of Epidemiology and Community Medicine and an M4 Elective on Medicine in Literature. Since 2005, Dr. Bearman has worked on the VCU Global Health Program through the Honduras Medical Relief Brigade, a medical relief effort bringing medical and public health assistance to rural Honduran communities.
In 2013, Dr. Bearman launched the Medical Literary Messenger, an online magazine for humanities and medicine, where he serves as the Editor in Chief. He serves as a section editor for Current Infectious Diseases Reports and as Editor in Chief of Current Treatment Options in Infectious Diseases. From 2013-2015, Dr. Bearman was the Chair of the Society for Healthcare Epidemiology of America's (SHEA) Guidelines Committee. His areas of research focus on the epidemiology of hospital-acquired infections. Dr. Bearman has 180+ peer-reviewed publications in Annals of Internal Medicine, Archives of Internal Medicine, Archives of Medical Research, Clinical Infectious Diseases, Infection Control and Hospital Epidemiology, Journal of Clinical Microbiology, Current Infectious Diseases Reports, American Journal of Infection Control, BioMedCentral Infectious Diseases, Infections in Medicine, Journal of Rural and Remote Medicine, Journal of Hospital Infection and Journal of Infection and JAMA.
Dr. Bearman is recognized multiple years in Richmond Magazine as a Best Doctor in Richmond (Infectious Diseases). In 2019, Dr. Bearman was awarded the Society for Healthcare Epidemiology of America (SHEA) Barry Farr Award for the most influential publication in infection prevention and hospital epidemiology. In 2020, Dr. Bearman received the Medical Society of Virginia Salute to Service Award for his work in healthcare epidemiology and patient safety. In March 2021, Dr. Bearman was named inaugural editor of Antimicrobial Stewardship and Healthcare Epidemiology, an open access journal of the Society for Healthcare Epidemiology of America, published by Cambridge University Press.
Robert Heyderman, United Kingdom
Rob Heyderman is a clinician scientist with skills and experience that bridge clinical practice, disease prevention and the fundamental understanding of the mechanisms of infectious disease. He directed the highly successful Malawi-Liverpool-Wellcome Trust Programme for over 8 years, transforming the Programme into a centre of excellence led by Malawian & international scientists, pursuing internationally-leading science, research training & improving the health of people in sub-Saharan Africa.
Rob established a Mucosal Pathogens Research Group at the UCL, which pursues epidemiological, clinical and basic laboratory research in UK and Africa to address the microbial and immunological basis of severe infection caused by mucosal pathogens and their prevention through vaccination; the regulation of inflammation; and the diagnosis & management of meningitis and sepsis. He has recently launched the NIHR Global Health Research Unit on Mucosal Pathogens (MPRU), which is an interdisciplinary translational programme that brings together internationally recognised UK and African investigators to tackle limitations in the long-term effectiveness of existing vaccines to prevent meningitis, pneumonia and sepsis though new approaches to interrupting mucosal pathogen carriage/transmission.
Dr. Heyderman is the chair of the Emerging Leaders Program and serves on the Finance Committee.
Neelika Malavige, Sri Lanka
Professor Neelika Malavige graduated from the Faculty of Medicine, University of Colombo, and carried out her doctoral studies at the MRC Weatherall Institute of Molecular Medicine, University of Oxford, which was funded through a Commonwealth Scholarship. She returned to Sri Lanka to take up an academic position at the University of Sri Jayewardenepura, Sri Lanka in 2008 and has been affiliated to University of Oxford as an academic visitor since then.  She was elected as the Fellow of the Royal College of Physicians in London in 2015 and the Royal College of Pathologists in 2015.
Neelika has done extensive research related to dengue, particularly focusing on factors that lead to severe dengue, identification of biomarkers and mediators of vascular leak in dengue. Her group has identified several mediators that cause vascular leak and she has headed several clinical trials to determine efficacy of treatment for dengue. She has been the Director of the Centre for Dengue Research at the University of Sri Jayewardenepura since 2012 and has published extensively on dengue, for which she has won many awards.
Professor Malavige serves on the Publications and Education Committee, and on the External Affairs, Policy and Advocacy Committee.
Dr. Maltezou is the Director of the Directorate for Research, Studies, and Documentation at the National Public Health Organization in Athens, Greece. Dr. Maltezou has a solid background in paediatrics, infectious diseases, and public health, including the supervision and development of policy-relevant research in the field of vaccine-preventable diseases, health-care associated infections, infection control and emerging infectious diseases among others. Dr Maltezou received her medical diploma at University of Crete, Greece, her post-doctoral fellowship at University of Texas M.D. Anderson Cancer Center, Houston, her training in pediatrics at P. and A. Kyriakou Children Hospital, Athens, Greece, and her training in infectious diseases at University of Aix-Marseille in Marseille, France. Milestones of her research career include the study of Q fever in children, occupational vaccinations of healthcare personnel, and influenza vaccination of pregnant women.
Dr. Maltezou has acquired research, clinical and teaching experience in leading institutions in the United States, France, Italy, China and Greece, as indicated by more than 210 articles published in prestigious journals with over 8,300 citations, the edition of the English-language book Tropical and Emerging Infectious Diseases, and a history of collaborations with prestigious academic institutions in Greece and abroad. She is the recipient of the 2001 European Society for Paediatric Infectious Diseases Award. In 2016 Dr. Maltezou was honored with the academic title of Guest Professor by Xi'an Daxing Hospital, Shaanxi Traditional Chinese Medicine University in Xi'an, China and The Fourth Hospital of Yulin, Yulin, China, in 2017 with the academic title of Honorary Professor, The First Affiliated Hospital of Xi'an Medical University, Xi'an, China, and in 2018 with the academic title of Guest Professor by Shenmu Hospital, Shenmu, China. In addition, in 2019 Dr. Maltezou was granted the title of Visiting Professor by the University of Catania, Catania, Italy.
Constance Georgina Walyaro is a Global Public Health Specialist with considerable experience in Antimicrobial/Antibiotic Resistance (AMR/ABR), Primary Health Care (PHC) and Universal Health Coverage (UHC). She's the Executive Director of Talk AB[M]R - Talking Resistance and a Thematic Expert for SDGs Goals 1, 3, 5 and 13 for the UN Global Partnership for SDGs - Legal-and-Economic-Empowerment-Network. She's been involved in the development and domestication of the WHO Global Action Plan on AMR, and helped push for greater emphasis of AMR/ABR in SDG3. She's provided technical support to FAO/WHO Codex Coordinating Committee Africa; and the Regional Meeting on Global Health Diplomacy in East and Southern Africa (ESA), for the East, Central and Southern Africa Health Community, and the Regional Network for Equity in Health ESA, in preparation for World Health Assembly. She's also supported the Governments of Ghana, Thailand, UK, Wellcome Trust/Fleming Fund, WHO, OIE, FAO, others, in the development and implementation of the Ghana Declaration Call to Action on AMR. Additionally, Connie also helped establish ReAct Africa, served as its Communication Coordinator for Africa; championed AMR/ABR action and awareness as Co-Chair of the Advocacy and Awareness subcommittee of the National Antimicrobial Stewardship Advisory Committee (NASAC) - Ministry of Health KE; and further in collaborations with  CDDEP-GARP (Global Antibiotic Resistance Partnership) 'State of the Worlds Antibiotics' and others.
Connie has provided health rights expertise in the research, preparation and submission of CSO Economic Social and Cultural Rights (ESCR) reports to the UN Committee on ESCR, and UN High Commissioner on Human Rights during UPR, while Director at East Africa Collaboration on ESCR. She's coordinated the 2nd ESCR Strategy Meeting & Gen. Assembly; been an expert on the ESA health equity programme promoting/protecting health rights in EU, East Africa Community (ESC)/ESA Economic Partnership Agreements (UNDP/Equinet/Tarsc/Keplotrade/Seatini); and also been an Oxfam Int. Youth Parliament Action Partner whose treatise on 'Revising TRIPs for Public Health' won the Medecins Sans Frontieres global competition on the 10th Anniversary of the WTO Doha Declaration on TRIPs and Public Health. Additionally, Connie has also been Eastern  Africa Region Coordinator for the Global Youth Coalition on HIV/AIDs, President of the International Young Professionals' Foundation and been part of the secretariat that organized the first ever African Youth Parliament.
Connie has a background in medicine, public health, palliative care and international development & health rights. She has been part of the Nairobi Hospice Palliative Care programme; the Hubert Kairuki Memorial University Medical programme; the University of New South Wales, Human Rights, International Trade (TRIPs) and WTO programme; the University of Roehampton MPH programme; and the Geneva Graduate Institute of International and Development Studies' Executive Master's in Development Policies and Practices programme where she has focused on the impact of COVID19 on the operations of AMR/ABR Community Health Programmes - she is undertaking further research in the same sphere (PHD/DrPH).